This weekend we had an amazing experience to watch the USA synchronized swimming team perform before they left for Beijing. It was very neat to watch how these woman can hold their breath for so long and also be able to be so athletic. It was very hard not to be inspired to make myself healthier. I have always been a fan of synchronized swimming, and then our niece Lauren started swimming in Riverside months ago so we have been able to watch it first hand now. We love going to her performances ( I'm sure that is not what they call them) and watching all the little girls. It is really fun to watch the 15-16yo girls because they are a little more advanced and can do much more in the water with much more force.
Anyway I think the greatest part about the whole day was watching this 81 yo woman swim. She was fantastic. I couldn't believe my eyes when she came out in her wheelchair and then dove into the pool and did her routine. I can only hope that I will be this active when I am her age..( we all know that this will NOT happen though) but I still still hope. Watching her made me want to excerise EVERYDAY and take better care of myself. I can't image being 81 years old and still being able to do a 4 min routine in 10ft of watch holding my breath for a minute or more. WOW. I really really really want to be this woman when I am older.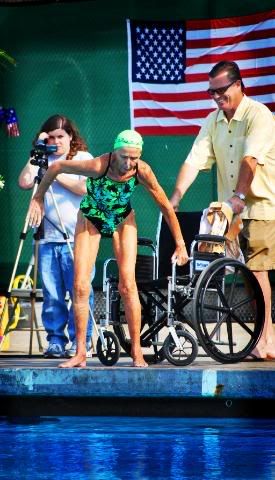 And NO she is Not touching the bottom.
This is Courtney, she left today for Colorado for the Jr. trials or something like that if she makes it she will be gone for a month... Basically that means she is really good.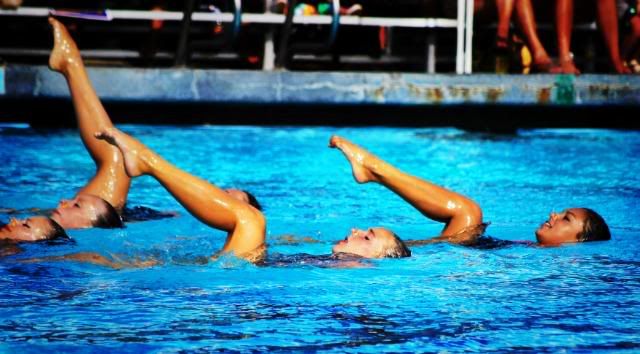 And this is the 2008 USA team.. They were awesome.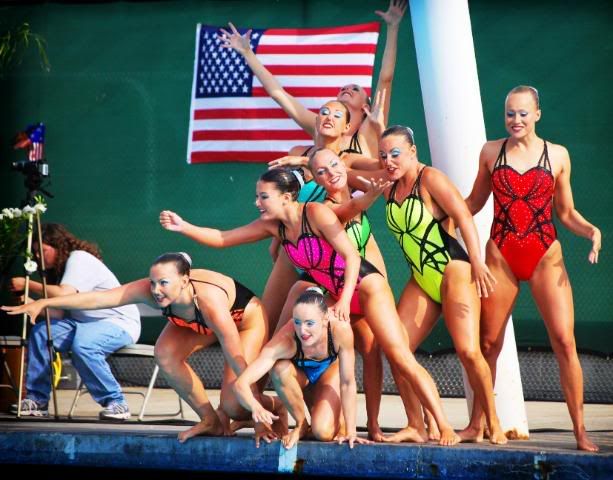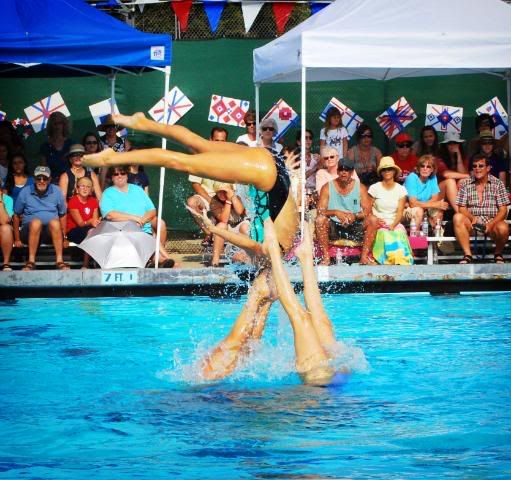 and who could forget my niece. Maybe she was inspired by the US team and one day she'll being going to the olympics. We can only hope..