So this last week we experienced three birthdays. Stacey, my sister, turned 14 on Tues. Then Colin, my nephew, turned 10 on Wed. Then there was Ian, my punk nephew, turned 16 on Sat. SO of course we had to celebrate. The pictures say a lot. I am so thankful for my crazy family, and love being around my sis-n-law and her family. When I am around Ian, Lauren and Colin I just laugh. They fight so much, it is like watching an episode from Jerry Springer. I'm sure Roxanne wishes it were different, but I wouldn't have it any other way.
Ian, Lauren, and Colin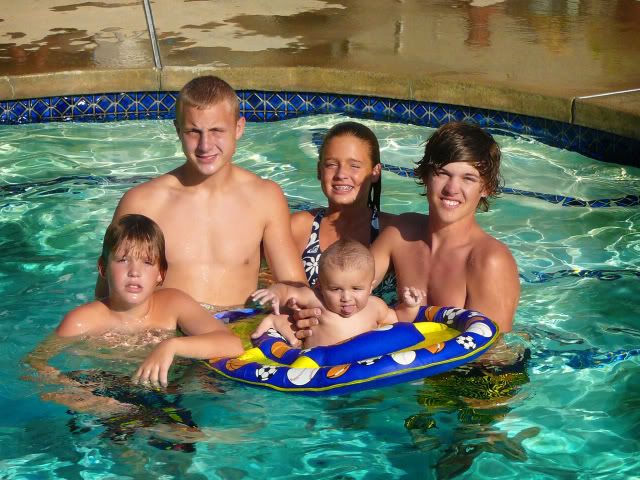 Ian, Lauren, Colin, Nate and My boy.
Nate and Ian throwing Colin in.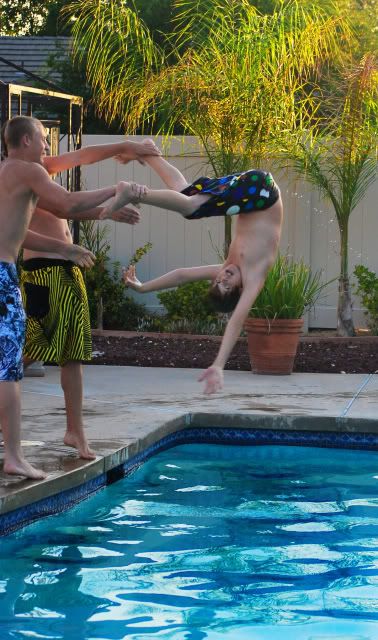 And again...
Yep! That's my husband with my boy... flipping me off.. OR I should say my TWO kids!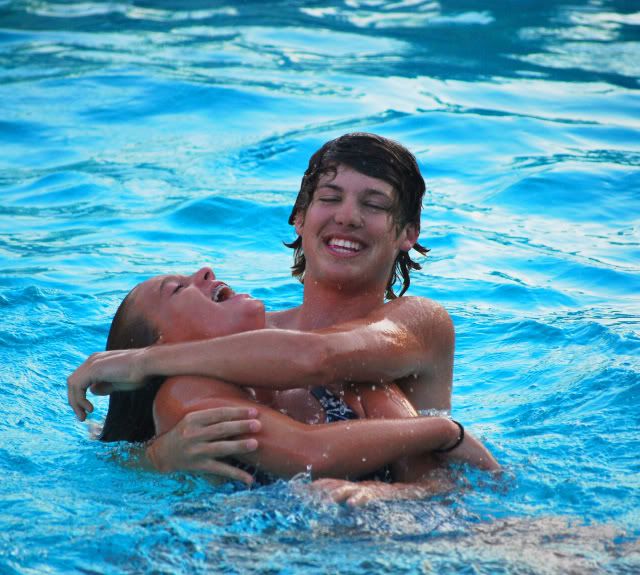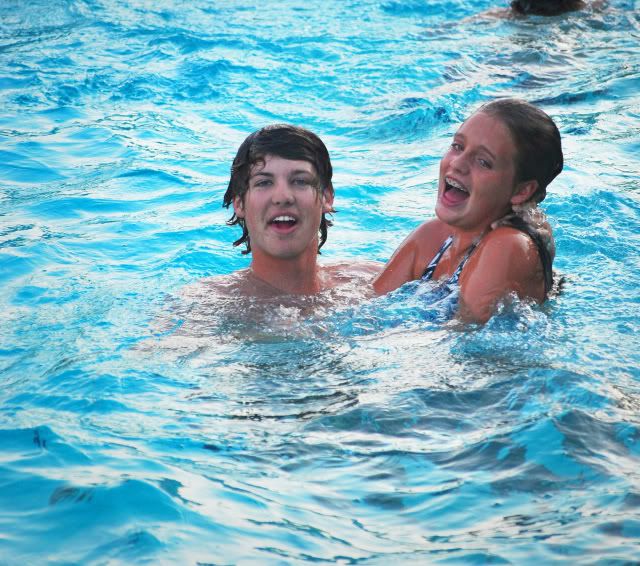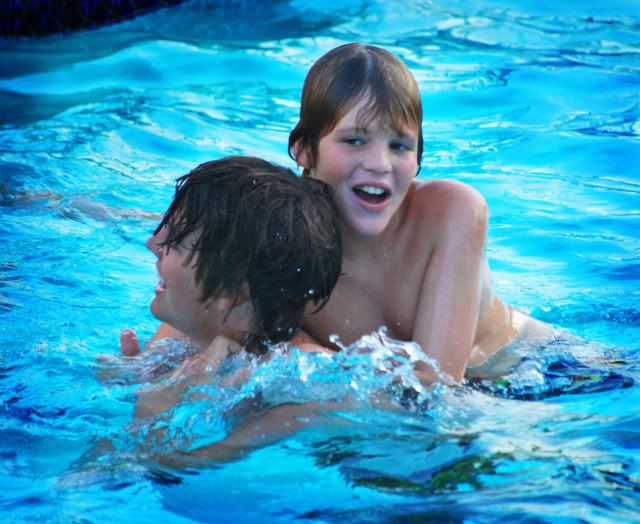 What you are seeing is all VERY normal.
And my Boy.. Look at that face.. Frighting.