Another product from Gold Canyon Candles that I love!
The Floating
Tealight
Trio, candle holders. This thing is so neat and hand made, so no two are alike. I saw a really neat idea to do with these, but since I am snowed it, it will have to wait for another day. For Valentines day, you can take candy hearts and put them in holders instead of water. Actually you can use about anything to make it decorative for the holidays. And on a side note, when my dad brought us food this morning, he also brought me those yellow roses. Aren't they pretty!
Nothing better than candles burning on a snowy day!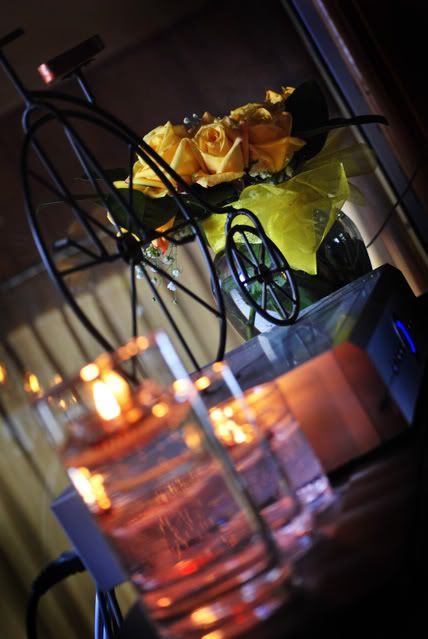 Ah .. I didn't take this last picture, but doesn't you make you want to just to take a bath?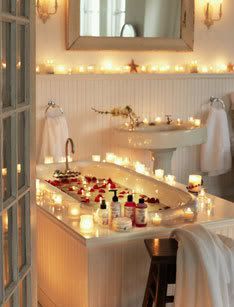 ** to purchase the floating tealight trio, click on Hannah's Candles to your right, then click on products. It is located under "holders"***